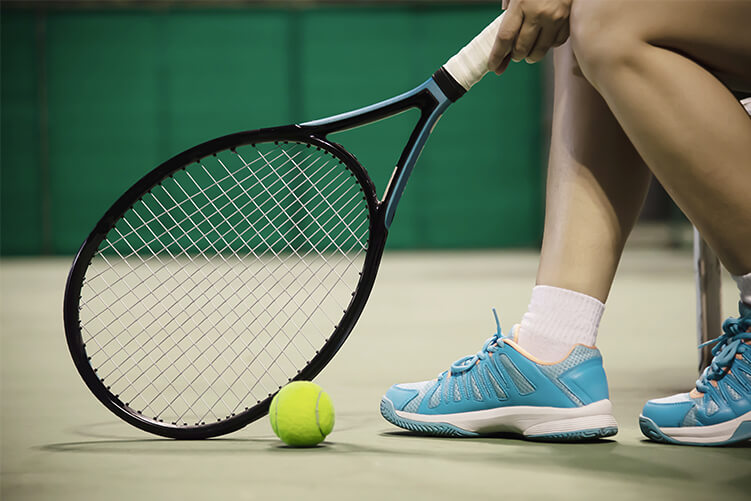 Padel tennis, a sport that fuses elements of tennis and squash, has seen growing popularity in recent years. As more players take to the court, the demand for high-quality equipment, including Padel shoes, has surged. In 2024, the market for Padel tennis shoes is more competitive than ever, with several brands striving to offer the perfect combination of performance, comfort, and style. In this article, we'll explore the best Padel shoes of 2024, highlighting key features and helping you make an informed choice for your next game.
The Importance of the Right Padel Shoes
Padel tennis is a fast-paced, dynamic sport that demands agility, quick lateral movements, and precise footwork. Having the right pair of Padel shoes is crucial to your performance and safety on the court. Padel-specific shoes are designed to provide the following advantages:
Enhanced Grip:

Padel shoes are equipped with specialized outsoles that offer excellent grip on the court's artificial grass surface, ensuring you maintain stability during lateral movements.

Durability:

Padel shoes are built to withstand the abrasive surface of the court, providing long-lasting performance and preventing premature wear and tear.

Comfort:

Padel-specific shoes are engineered to offer superior cushioning and support to reduce the risk of injuries and enhance overall comfort during extended matches.

Breathability:

Padel shoes are designed with materials that provide adequate ventilation, keeping your feet cool and dry even during intense rallies.

Style:

Beyond performance, Padel shoes come in various designs and color schemes, allowing players to express their style.
Now, let's dive into the top Padel shoes of 2024.
Adidas Adizero Ubersonic 4
Adidas is a renowned brand in the world of sports, and its Adizero Ubersonic 4 Padel shoes are no exception. These shoes offer top-tier performance with features such as Adiwear outsoles for exceptional grip, Adituff technology for added durability, and Adiprene+ cushioning for unmatched comfort. The sleek design and vibrant color options make these shoes a stylish choice for players of all skill levels.
Babolat is another well-established brand known for its tennis and Padel tennis gear. The Babolat Jet Tere Padel shoes are a testament to their commitment to quality. These shoes are incredibly lightweight, providing players with the agility needed for quick movements. The Michelin sole guarantees excellent traction on the Padel court, and the KPRS-X cushioning system offers optimal shock absorption, reducing the risk of injuries.
Asics Gel-Resolution Padel 10
Asics is a household name in the world of athletic footwear, and their Gel-Resolution Padel 10 shoes are designed with the Padel player in mind. These shoes are equipped with gel cushioning on the forefoot and rearfoot, providing exceptional comfort and effective shock absorption. The P-Guard technology reinforces the shoe's toe cap, enhancing durability. Asics' signature Trusstic System improves stability, allowing you to move confidently on the court.
Wilson Rush Pro 3.0 Padel
Wilson has a long history of producing top-notch sports equipment, and the Rush Pro 3.0 Padel shoes are no exception. These shoes offer superior comfort, thanks to their R-DST+ cushioning. The Duralast outsole provides excellent grip and durability, while the Sensifeel technology ensures a snug and responsive fit. The Rush Pro 3.0 Padel shoes are a great choice for players seeking a combination of performance and style.
Head Revolt Pro 3.0 Padel
Head is a brand synonymous with quality in the world of racquet sports, and their Revolt Pro 3.0 Padel shoes are a testament to their dedication to performance. These shoes feature Head's Energy Frame technology, providing stability during lateral movements. The Hybrasion+ outsole offers durability and traction, while the Tri-NRG cushioning system ensures comfort. The stylish design and color options make them a popular choice among Padel players.
K-Swiss Express Light HB Padel
K-Swiss, a brand known for its tennis shoes, has made its mark in the Padel world with the Express Light HB Padel shoes. These shoes are designed to provide players with lightweight performance and superior durability. The Aosta 7.0 rubber outsole offers a superior grip, while the CMEVA midsole provides cushioning for long-lasting comfort. The unique design and color combinations make these shoes stand out on the court.
Salming is a brand that has gained recognition for its focus on indoor court sports. The Salming Hawk Padel shoes are designed for Padel tennis enthusiasts who require maximum grip and stability. These shoes feature the Hexagrip outsole for superior traction, while the Recoil ERF+ cushioning system offers excellent shock absorption. The low-profile design ensures a close-to-the-ground feel, enhancing agility and responsiveness.
Lotto is a brand that has been making waves in the world of Padel tennis, and the Mirage 100 Clay shoes are a testament to their commitment to quality. These shoes are built for clay court performance, with features like the Reactivearch technology for cushioning and shock absorption. The Vibra Drift insole adds comfort, while the multi-directional sole pattern ensures reliable traction on the Padel court.
New Balance Fresh Foam Lav V2
New Balance, a brand renowned for its comfortable and supportive footwear, offers Padel players the Fresh Foam Lav V2 shoes. These shoes feature Fresh Foam cushioning for ultimate comfort and support during long matches. The Ndurance outsole ensures durability and traction, and the synthetic mesh upper provides breathability to keep your feet cool.
Diadora, an Italian sports brand, is known for its focus on both performance and style. The S.Star K V Padel shoes are no exception. These shoes feature a Duratech 5000 outsole for durability and V-Sorb cushioning for comfort. The classic Diadora design and Italian craftsmanship add a touch of elegance to your Padel outfit.
Having the proper footwear can make all the difference in your performance and overall experience on the court. The best Padel shoes of 2024 offer a combination of cutting-edge technology, comfort, and style, catering to the needs of both recreational and competitive players.
Before making your final decision, consider your playing style, foot type, and court surface preferences. Trying on different models and consulting with experts at a specialized Padel shop in Dubai can help you find the perfect pair of shoes for your needs. 
Riyadhy Shop: Your Sports Equipment Partner